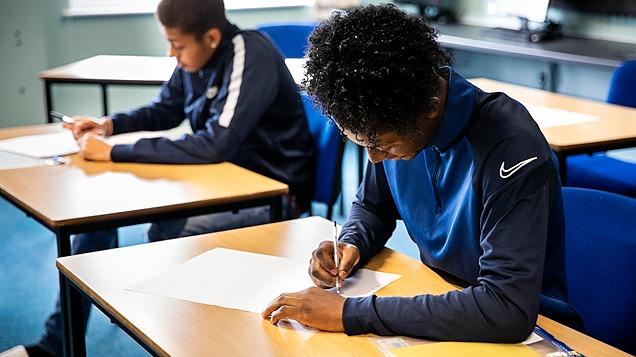 WELCOME TO SPRINGBOARD
Springboard provides an alternative full time education for KS4 pupils who have been referred from mainstream schools and are at risk of, or have been, permanently excluded.
Many pupils have very complex backgrounds and learning or behavioural needs that would be difficult to meet in a mainstream setting.
Each pupil's timetable is fixed but flexible and can be tailored to meet an individual pupil's learning and behavioural needs. The pupils are supported by Sports Coach Mentors who act as their co-tutors, monitoring their attendance, learning and behaviour, providing the pupils, and parents, with regular updates via telephone calls, text messages and written communication.
Pupils are expected to achieve a recognised English and Mathematics qualification, as well as up to a total of eight GCSEs (or equivalent). Pupils are given a very high level of support within lessons, with a range of classroom based and offsite learning opportunities to support success. Access to the College's vocational offer is included, allowing students to experience Catering, Construction and Motor Vehicle pathways.
Pupils work with a specialist 1:1 Literacy and Numeracy tutor where a need has been identified. The school can also assist with CAMHS referrals, as well as a range of other support agencies.
The pupils experience team building activities e.g Duke of Edinburgh, rock climbing and personal development aimed at increasing pupil resilience, perseverance and ability to communicate appropriately with others.
Pupils are supported with progression routes, with college visits, work experience, and support with their applications for apprenticeships or college placements.
This is a separate programme enabling some pupils to access the curriculum through sport and another programme which caters for vulnerable pupils with SEMH difficulties.