SEND and Therapeutic Support
SEND@HaybrookCollege
---
As a specialist college of pupils with Social, Emotional and Mental Health Needs, we are committed to supporting all young people within our care, regardless of their special educational needs. At Haybrook College, approximately half of our pupils on roll have Education Health and Care Plans and we consider all other pupils on our roll to be in need of SEND Support. Our pupils all have social, emotional and mental health needs, but some also have needs in the areas of communication and interaction, cognition and learning and physical and/or sensory needs.
Meet the SEND team…
SENDCo: Carol Goodridge
Assistant SENDCo: Sian Rann
Specialist Literacy Teacher: Nick Haymonds
Teacher of pupils with Additional Needs: Genevieve Osborne-James
Higher Level Teaching Assistant: Niamh Byrne
Each centre also has their own qualified ELSAs (Emotional Literacy Support Assistants)
Who we work with…
Educational Psychologists (EPs)
We work very closely with our EPs within Slough's Integrated Support Services and commission them to work with Haybrook for 1 day per week. Our EPs observe and work directly with our young people and in partnership with the college and families. This work usually focuses on consultation, assessment and intervention to help the young people make progress. Our EPs also support our staff through delivering a comprehensive training programme.
Mental Health Support Team (MHST)
Haybrook College is working with Slough's Mental Health Support Team (MHST). They help us to support our young people who have emerging, mild or moderate mental health difficulties, which may be affecting their day-to-day life. They can offer support to staff or work directly with young people to support them and also offer training to college staff to ensure we are skilled to support our pupils as best as we can.
We have 4 qualified counsellors who work across every Haybrook Centre, delivering counselling to those pupils who would benefit.
ELSAs
An ELSA in a school is an Emotional Literacy Support Assistant. At Haybrook College, all centres have a qualified ELSA who can support the young people. ELSA's can support pupils with their social skills, emotions, bereavement, social stories and therapeutic stories, anger management, self-esteem, counselling skills such as solution focus and friendship.
We work with the Owl Therapy Centre to provide Speech and Language Therapy and an initial screening of speech, language and communication needs for all pupils on SEND Support.
For pupils with an EHCP, we commission a private Speech and Language Therapist who can assess pupils, write the programmes and deliver targeted therapy to those who have this provision identified within their EHCP. Our Teacher of pupils with Additional Needs also supports with delivering the Speech and Language Programmes.
Occupational Therapy
For pupils with an EHCP, we commission a private Occupational Therapist who can deliver targeted therapy to those who have this provision identified within their EHCP. We also regularly refer to the NHS Occupational Therapy Service, if we feel this may be appropriate.
ASD service
HALO's
Act 2 Improve
Links to:
Therapeutic Support

Haybrook College Trust work closely with a range of professionals to provide quailty continued professional development to our staff allowing us do all we can to meet the needs of all our young people. We firmly belive that all behaviour is a form communication and we need to look past the behaviour to determine what a young person is trying to tell use.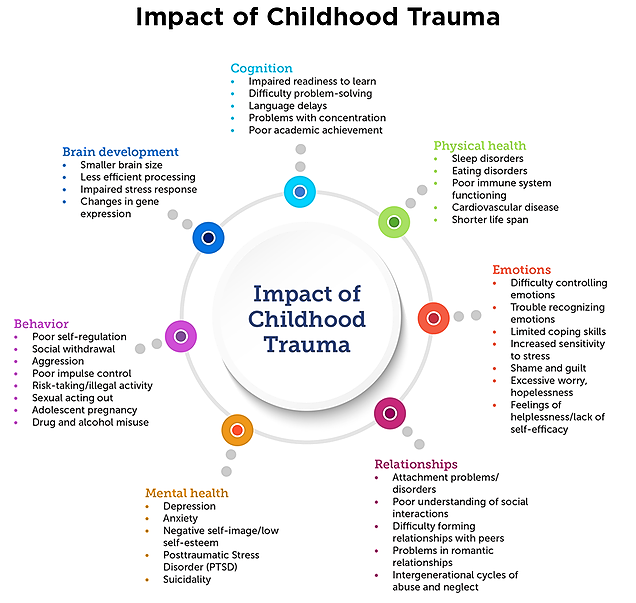 Trauma Awareness
Going through very stressful, frightening or distressing events is sometimes called trauma. When we talk about emotional or psychological trauma, we might mean:
situations or events we find traumatic
how we're affected by our experiences.
Traumatic events can happen at any age and can cause long-lasting harm. Everyone has a different reaction to trauma, so you might notice any effects quickly, or a long time afterwards.
All our staff have undergone training by edcuationa phschiologists to be Truma Aware and consider a young persons Adverse Childhood Experiences (ACE's) which can effect their behaviour.
PACE
All staff are aware that building positive relationships with our young people is essential to achiving positive outcomes. We belive in making a connection before correction using the principals of P.A.C.E which are:

Playfulness

Acceptence

Curiosity

Empathy
P.A.C.E is a way of thinking, feeling, communicating and behaving that aims to make children and young people feel safe. It is particularly effective in meeting the needs of children and young people who have experienced trauma. Developed by clinical psychologist, Dan Hughes, the approach focuses on building trusting relationships, emotional connections, containment and a sense of security.