SEND and Therapeutic Support
SEND@HaybrookCollege
---
As a specialist college of pupils with Social, Emotional, and Mental Health Needs, we are committed to supporting all young people within our care, regardless of their special educational needs. At Haybrook College, approximately half of our pupils on roll have Education Health and Care Plans and we consider all other pupils on our roll to be in need of SEND Support. Our pupils all have social, emotional, and mental health needs, but some also have needs in the areas of communication and interaction, cognition and learning, and physical and/or sensory needs.
 Meet the SEND team…
Assistant SENDCo: Sian Rann

Specialist Literacy Teacher: Nick Haymonds

Higher Level Teaching Assistant: Niamh Byrne



Annual Review Assistant: Amber Clements
Speech & Language Assistant: Zaiba Ahmed
Each centre also has its own qualified ELSAs (Emotional Literacy Support Assistants) and Lego Therapy practitioners.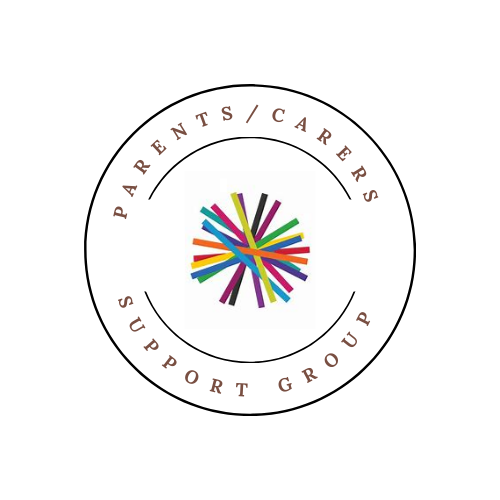 We have recently launched a Parents / Carers Support Group programme which is a safe space for parents and carers to come together for 'Coffee and Cake' and to be supported by a range of professionals and specialists. This includes Coffee Mornings with our ASD specialist teacher, our Speech and Language Therapist, the Education Psychologists, supported by the SENDCo. We also offer a 6-week support programme, hosted by the MHST (Mental Health Support Team) for our parents and carers.
Therapeutic Support

Haybrook College Trust works closely with a range of professionals to provide quality continued professional development to our staff allowing us to do all we can to meet the needs of all our young people. We firmly believe that all behaviour is a form of communication and we need to look past the behaviour to determine what a young person is trying to tell us.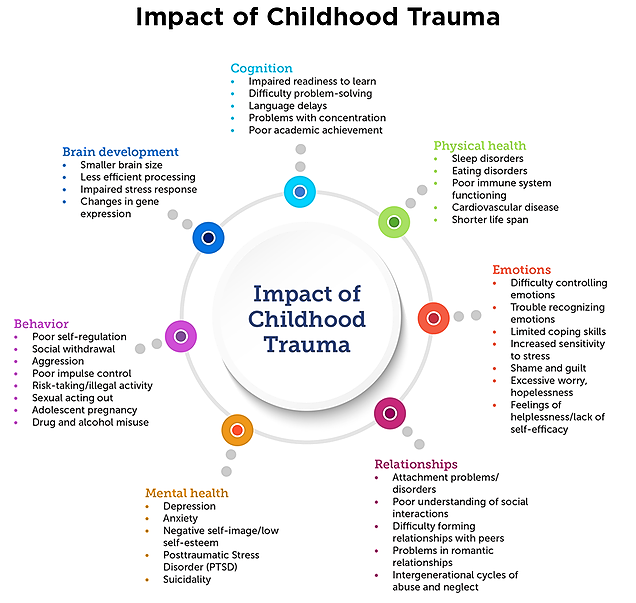 Trauma Awareness
Going through very stressful, frightening, or distressing events is sometimes called trauma. When we talk about emotional or psychological trauma, we might mean:
situations or events we find traumatic

how we're affected by our experiences.
Traumatic events can happen at any age and can cause long-lasting harm. Everyone has a different reaction to trauma, so you might notice any effects quickly or for a long time afterward.
All our staff have undergone training by Educational Psychologists to be Attachment and Trauma Aware and consider a young person's Adverse Childhood Experiences (ACEs) which can affect their behaviour. 
Who we work with…
Educational Psychologists (EPs)
We commission Educational Psychologists to work with Haybrook for 1 day per week. Our EPs observe and work directly with our young people and in partnership with the college and families: This work usually focuses on consultation, assessment and intervention to help the young people make progress. Our EPs also support our staff through delivering a comprehensive training programme in addition to supporting Haybrook College with strategic and systemic development.
Mental Health Support Team (MHST)
Haybrook College is working with Slough's Mental Health Support Team (MHST). They help us to support our young people who have emerging, mild or moderate mental health difficulties, which may be affecting their day-to-day life. They can offer support to staff or work directly with young people to support them and also offer training to college staff to ensure we are skilled to support our pupils as best as we can.
No22 Counselling
We have 5 qualified counsellors who work across every Haybrook Centre, delivering counselling to those pupils who would benefit. No22 counsellors use Cognitive Behavioural Therapy (CBT) approaches in their work with pupils.
ELSAs
An ELSA in a school is an Emotional Literacy Support Assistant. At Haybrook College, all centres have a qualified ELSA who can support the young people. ELSA staff can support pupils with their social skills, emotions, bereavement, social stories and therapeutic stories, anger management, self-esteem, and counselling skills such as solution focus and friendship.
Owl Therapy Centre
We work with the Owl Therapy Centre to provide Speech and Language Therapy and an initial screening of speech, language and communication needs for all pupils on SEND Support.
For pupils with an EHCP, we commission a private Speech and Language Therapist who can assess pupils, write the programmes and deliver targeted therapy to those who have this provision identified within their EHCP. Our Specialist Teacher of Language and Communication also supports with delivering the Speech and Language Programmes and targeted interventions.
Occupational Therapy
For pupils with an EHCP, we commission a private Occupational Therapist who can deliver targeted therapy to those who have this provision identified within their EHCP. We also regularly refer to the NHS Occupational Therapy Service, if we feel this may be appropriate.
CAMHS
We work closely with CAMHS regarding a range of difficulties that young people at Haybrook College may be experiencing: this may include the ASD pathway, ADHD pathway and Anxiety and Depression team.
ASD service
We are able to refer pupils to the Integrated Support Service at Slough, which includes the ASD Specialist teacher. We can arrange observations to seek further specialist advice for teachers regarding a range of ASD difficulties.
HALO's (Ridings Farm)
We have an established relationship with HALO's which offers equestrian therapy for pupils. They work to support dysregulated and /or disengaged pupils to develop meaningful and satisfying relationships and self-esteem and confidence.
Others…
Some Haybrook College centres also work with Act2Improve, Heroes Farm and Smart Carping to support pupils' social, emotional and behavioural development.

In recent years, Haybrook College Trust has collaborated with University College London to help further research into Adolescent Social and Emotional Development.