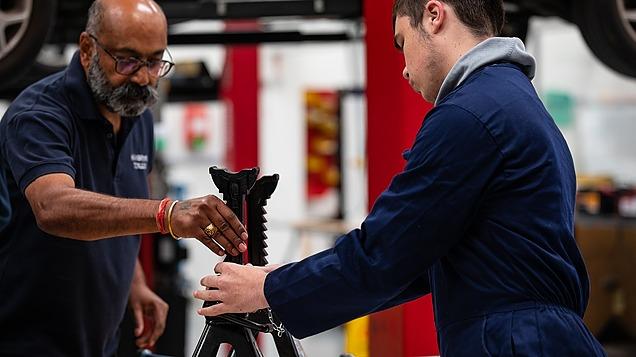 WELCOME TO PITSTOP
The Pitstop Project is a provision offering engaging skills based programmes for young people in the local community to develop their interest in the Motor Vehicle Industry. Our team is dedicated to ensuring all learners enjoy their training and gain the experience and life skills they require to support their progression into further education, training or employment.
Pitstop aims to introduce young people into the 'world of work' and help them see the personal qualities required to work successfully in a business environment whilst also valuing the academic curriculum provided in school, college and/or other learning environments.
Pitstop will aim to provide all trainees with as much practical, hands-on, workshop experience as possible whilst reinforcing theoretical concepts within the classroom. With excellent links to industry to promote further EET.
Our promise:
To value every student as an individual encouraging them to learn and progress
To provide a safe, secure and welcoming environment for all our students
To recognise and reward every achievement each student makes
To listen to our students, staff, schools and other partners to ensure we continue to exceed their expectations
To measure and assess our performance regularly, to ensure we constantly improve
To value our staff, encourage them to be good role models for our students, and ensure they continue to develop
To continually reflect, evaluate improve and develop our facilities